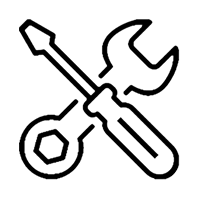 The dominant internet WordPress platform runs approximately 34% of all websites in the world today. It's fast, smart, simple to use and can be configured to achieve virtually any business marketing goal you may have – but it requires a nominal amount of monthly monitoring to maintain its high level of performance this leading platform provides. Media Team One offers and affordable, flexible & cost-effective monthly maintenance packages ensuring your site will remain safe, secure, & up-to-date in today's rapidly changing online environment.
We offer 3 basic maintenance packages to ensure the stability and performance of your WordPress website with some attractive add-ons to maximize your online marketing potential:
Gold
Monthly plug-in, theme and system monitoring & updating

Monthly system & database backups
Platinum
Monthly plug-in, theme and system monitoring & updating

Monthly Google Analytics reports

Weekly system & database backups
Diamond
Weekly plug-in, theme and system monitoring & updating

Weekly Google Analytics reports

Suspicious activity monitoring & action

Daily system & database backups
Add – On Services
Besides our maintenance package options, we offer various add-on services that makes it easy to compose the perfect maintenance package for your specific needs.
Suspicious Activity Monitoring & Action (included in "Diamond" Maintenance Package)
We keep track of everything that happens to your website and manually follow up every activity report we receive. This could include hacker attacks such as phishing, DDoS attacks, malicious post attempts, admin login attempts, etc.
System and Database Backups (Monthly, Weekly or Daily Options Available)
Depending on the nature of your web presence, different type of backups/backup frequency might be required. We offer a wide variety of backup options. All backups are securely stored in a distributed, cloud based environment. Please contact us to discuss the perfect backup solution for you and your business.
Google Analytics
Get a better insight in your website performance by our Google Analytics reports, customized to fit your needs and preferences.
Uptime Monitoring
Ensure your site is up and running. This service can be purchased either as "report only" or with appropriate action taken.
Performance Benchmarking
Make sure your website is measured physically up to speed.  This can be performed as a one-off or a monthly service.
Hosting
Media Team One works with some excellent hosting providers that all provide outstanding tech support and customer service. They all have industrial strength hardware infrastructures, provide daily data backups, and have pricing that can run as low as a few hundred bucks a year.
We suggest you pay the hosting company direct as we are NOT a hosting company but provide help establishing the right hosting partner as a courtesy to our valued clientele. Check out one of these WordPress hosts: